Teeth Whitening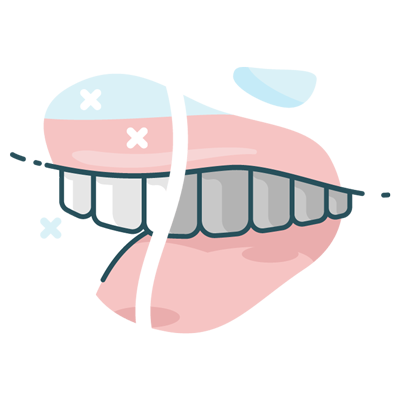 At Ridgeline Family Dentistry we offer in-office teeth whitening treatments that lift years of stains in just one appointment. Most patients see at least five shades of improvement following their one-hour Zoom whitening treatment with one of our dentists.
Is It Safe?
Absolutely! Our teeth whitening treatments remove natural stains like those caused from:
Tea
Coffee
Red wine
Soda
Natural discoloration
Medication
We recommend teeth whitening to all of our patients who want to whiten their smiles. We'll just want to check your smile first, to make sure no active cavities are present.
We have you use a desensitizing toothpaste for one week prior to your whitening appointment. This prevents any discomfort during the appointment, allowing you to get the best benefits from the treatment.
Please reserve about 90 minutes for your procedure. At your appointment we will buff away any surface stains with gentle polishing and then use Zoom in-chair whitening.
Philips Zoom in-chair whitening can help brighten your smile up to 8 shades in less than one hour. Best of all, there's little to no sensitivity reported by patients.
During a session, we'll first apply protection to your gums. Next, we'll apply the advanced whitening gel to your teeth, where you'll sit comfortably with it on for roughly 30-45 minutes depending on your desired result as an LED light activates the gel. You're free to relax, watch something on your phone or listen to music during this time.
When the gel has been completely activated, we'll remove it to reveal your stunning, whiter smile. Before you leave, we'll apply a post-treatment gel to help protect your enamel and reduce any sensitivity you might have.
We know you're going to love the way you look!
We recommend whitening your teeth before upcoming dental work or if you're planning to replace any visible crowns or fillings.
Professional teeth whitening is easier and more affordable to maintain than over-the-counter methods. When you keep a small refill kit on hand, you can apply gel to your teeth via a fitted tray whenever you need it.
We recommend touching up at least every six months after your preventative dental cleaning. For people who develop stain more quickly (or love drinking coffee) it may need to be closer to every 3-4 months. Simply wear your trays for an hour a day, a few days in a row.
Book Your Visit
Ridgeline Family Dentistry offers complimentary whitening trays to all new patients after an exam, X-rays and dental cleaning. Call us today to schedule your first visit with us!
CONTACT US »

Teeth Whitening Northgate, Black Forest, Briargate CO | (719) 344-8616