General Dentistry
Putting Patients First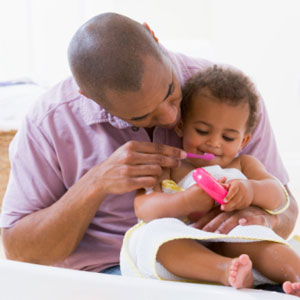 Our in-house services are designed to provide quality dental care for every stage of life. From preventative children's dentistry to complex smile makeovers and everything between, we have the solutions you can depend on.
Comprehensive Exams – Monitoring your oral health from visit to visit allows us to pinpoint changes in your mouth before painful symptoms develop. Early intervention provides the opportunity for more affordable and less-invasive therapies.
Preventative Cleanings – Did you know that most major dental problems are preventable? Regular cleanings lower your risk of gum disease and tooth loss. We recommend a prophylaxis appointment every six months.
Digital X-rays – Low-radiation X-rays allow for accurate diagnosis, shorter appointment times and a safer experience for our patients.
Intraoral Cameras – We co-plan your care, giving you an active say in the treatments your smile needs. With a high-resolution intraoral camera, you'll see the same things that we do.
Oral Cancer Screenings – To effectively battle oral cancer, early diagnosis is crucial. Since symptoms are usually overlooked, it's important to have a screening performed by our family dentists at least twice a year.
Fluoride Treatment – Safely strengthen your teeth and combat tooth sensitivity with a fluoride treatment after each checkup.
Sports Mouthguards – Are you or your child active in extracurricular athletic events? A custom fitted mouthguard can limit your risk of injury, dental emergencies and even the chance of concussions.
Bruxism (Grinding) Appliances – Chronic teeth grinding and clenching wears out your enamel and will break existing crowns and fillings. We can fit you with a special mouthpiece to extend the life of your smile.
Get Started Today
Give us a call to schedule your visit with Ridgeline Family Dentistry. A visit every six months can keep your smile healthier and limit the dental treatments you need over time.
CONTACT US »

Family Dentistry Northgate, Black Forest, Briargate CO | (719) 344-8616