Restorative Dentistry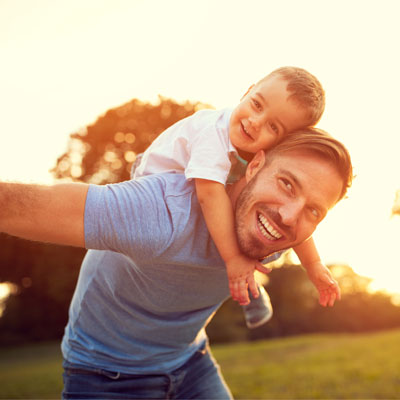 As a comprehensive family practice, we offer custom restorative dentistry for all ages. Using the latest technology and resources, we're committed to ensuring a positive outcome and experience during each visit to our office.
Dental Fillings – Restore compromised and decaying teeth with modest, cosmetic fillings. Each restoration matches the enamel around it, so that your filling blends in with your smile.
Inlays and Onlays – A large cavity or cracked tooth can't support a filling but it may not need a crown. With inlays and onlays, you can take advantage of a lab-made restoration that adds strength back to your bite.
Crowns – Cover and protect compromised teeth that are breaking down or susceptible to wear. We recommend crowns after root canals, on top of dental implants, for large cavities or badly cracked teeth. Each crown is crafted from durable ceramics for optimal strength and aesthetics.
Bridges – Have a missing tooth? Bridges fill in the space after a tooth falls out or is extracted. It's supported on either end by the healthy teeth on each side or the gap.
Full and Partial Dentures – Quickly and affordably replace all of your missing teeth with a single appliance. Dentures are durable and cost effective. Partials allow you to preserve your remaining teeth.
Need an Exam?
Contact our restorative dentistry Northgate team today to request your next visit.
CONTACT US »

Restorative Dentistry Northgate, Black Forest, Briargate CO | (719) 344-8616