Children's Dentistry
Ridgeline Family Dentistry Pedodontics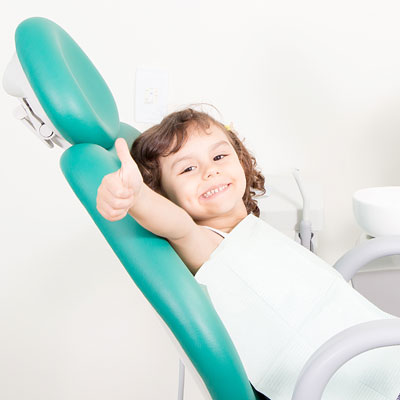 Our family practice makes it convenient and comfortable to schedule everyone's appointments in one location. We offer in-house children's dentistry so you can book your child's visit at the same time as your own.
Children's Services Offered
Exams – A child's teeth can decay at much faster rates than mature adult enamel. We recommend routine exams and screenings to pinpoint areas of concern as early as possible. Treating the issue sooner allows for less invasive and affordable care.
Cleanings – Plan to book a scale and clean for your child every six months. During the visit, we'll show your child how to establish healthy habits and modify their hygiene routine to fit their unique situation. Seeing your child at an early age helps promote a positive outlook on dental care in the future.
Fissure Sealants – Protect cavity-prone areas like the deep grooves and pits on developing molars (back teeth). For most children, adult molars erupt around the ages of 6 and 12, respectively. Sealing over them takes just a few minutes per tooth and can significantly reduce your child's risk of developing tooth decay.
Fluoride Treatment – When applied to demineralised tooth structure, fluoride can reverse the process of decay before a physical cavity forms in your child's enamel. Fluoride helps with tooth sensitivity and protects your child's smile during orthodontic treatment. We recommend an application for all children at each checkup.
Restorations – Treating cavities in primary (baby) teeth prevents infection from spreading into adjacent parts of your child's smile. We offer simple restorations like small fillings and stainless steel crowns when decay spreads deeper into the tooth structure.
Will My Child Need to See a Pediatric Dentist?
In rare circumstances, extensive treatment may need to be referred to a dentist who specializes in children. Fortunately, we're able to complete most procedures onsite, limiting the need to visit multiple practices. Thanks to gentle sedation with laughing gas, most children can safely receive the care they need.
Schedule Your Child's Checkup Today
We recommend booking your child's first visit before they turn a year old and every six months thereafter. Contact us today to get started!
CONTACT US »

Children's Dentistry Northgate, Black Forest, Briargate CO | (719) 344-8616