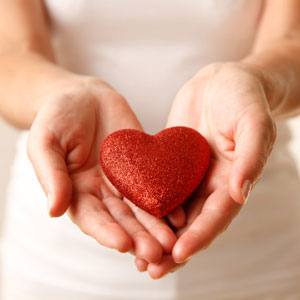 Ridgeline Family Dentistry Reviews
What Our Northgate Patients Say
At Ridgeline Family Dentistry we love when patients share with us their feedback and comments after they have completed their most recent appointment. Please read our patient testimonials below to see what other people have achieved through their tailored treatment plans with us.
Share your stories too! Click here to send us your feedback so that we can help to spread the word about the benefits of natural Ridgeline Family Dentistry care.
For more information, or to schedule an appointment contact us today.


Setting High Standards
I just wanted to thank Dr. Borden and dental assistant Kristen for the superb procedure last Thursday that involved the removal and replacement of an old molar filling. Dr. Borden and Kristen made a generally unpleasant experience (potentially comparable to an alien abduction) into an "almost pleasant" experience. The filling is a perfect fit and it feels like nothing ever changed in my mouth. Even the localized anesthesia injections were painless. I never needed a Tylenol or aspirin, as often recommended.

You all run a fine clinic and Dr. Borden is probably more an artist than just a medical expert in the dental field. She takes her time to get the job done, not just right but to perfection. She has a talent for what she does, something that also reflects in her choice of assistants and administrative team members as well.

You all set a high standard for professionalism, expertise and personable interaction with your patients.

Thanks!
˜ Ralf

P.S.: Many thanks also to Marybeth who helped me with my switch to a new insurance company.
Superb Treatment
Dear Dr. Borden and Dental Team:
Although I am not an active performance rater on Google and Facebook, I'd like to directly express my sincere thanks and appreciation for the superb treatment and service my wife and I have experienced in your clinic.
Following my wife's lead and instinct to change dental providers we were delighted to find you, thanks to an advertisement that dropped into our mailbox the day we had decided to move on from the last dentist. Your second-opinion assessments were truthful, encouraging and on the mark.
The dental crown I just received was a superb job that showcased your skill and professionalism and I am happy to report that the treatment was far above the one I experienced at the last provider. Both, the initial preparation process and the final crown installment were painless and the fit was excellent.
I'd also like to comment that the entire "Borden Team," including dental hygienists, admin personnel and medical assistants my wife and I had the pleasure to work with were outstanding and personable professionals in all regards.
It is nice to know that there are young medical professional leaders in our community who combine traditional values with modern technology and processes, plus a set of ethics that focuses on the patient/customer vs. merely the practice's bottom line.
Sincerely,
R. W. Z.
LTC, U.SA. Army (ret.)
Warm, Friendly Place for the Whole Family
Resolving my dental issues has been a long journey but one with a happy ending thanks to Dr. Borden, Dr. Savage, Marybeth, and their staff. I admire Dr. Borden's dedication and determination in solving my bite issues after my denture was replaced. With the teamwork of Dr. Borden and Dr. Savage, I am now able to freely chew my food without any incidence. If you are apprehensive about seeing a dentist, then this surely is the place to go. Dr. Borden has a very gentle touch which made the injections I received painless. I highly recommend this warm, friendly place for the whole family.
˜ M.R
Gets My Recommendation
Wendi is an awesome Hygienist. She pays a lot of attention to detail and when she finished, I felt I had a very thorough cleaning. Dr. Borden, as always, was very friendly, professional, and always answers my questions. I've lived in the Springs for 40 years and this office is easily the best I've experienced. It definitely gets my recommendation.
˜ Lloyd B.
All I Can Say is Go Here!
This is a very professional dentist practice. I have been over the top afraid of going to dentists, and I have finally found a place I am not nervous about going. Everyone is very friendly and caring. They are so gentle. I have had fillings, crown prep, and deep cleaning of my gums. I can honestly say none of it hurt, not even the shots:) All I can say is GO HERE! You will not regret it.
˜ Kathy R.
Best Dentist Ever
Thank You. I am new in town and have already had a bad experience with 2 different dentist. I'm so grateful that I came to your office. The staff is friendly, the office is clean and comfortable using top technologies & the televisions on the ceiling are a welcome distraction. Dr. Borden was both personable and professional and not afraid to recommend alternate treatments elsewhere. In addition to the great dentist, Mary Beth helped me to understand and maximize my insurance benefits, Jessica the hygienist was gentle, explained things well and put my nerves to rest.
Not only did your office alleviate my fears of going to the dentist I actually scheduled me and the kids to come back.
Thank You!
˜ Teresa S.
#bestdentistever
Definitely Recommending Ridgeline
I am very happy with the service I received on my first visit! I have nerve damage from wisdom teeth removal and usually have some discomfort and pain during and after a cleaning. I am happy to say that I didn't have any issues from my visit. I never knew that a cleaning could be that comfortable and painless. Thank you for your attentiveness to my needs and really listening to my concerns regarding my oral health. I will definitely be recommending your practice to my friends and I am actually looking forward to my next cleaning for once!
˜ Karen B.
Great Dentist
Loved the friendliness and down to earth feeling of your office and staff. I feel very comfortable and grateful that I found a great dentist!
˜ Diane S.
Exceptional Staff
Thank you for the calm friendly environment and exceptional staff! I feel confident in my choice of Dr Borden and her gals for my dental care.
˜ Gierlach
Trustworthy and Knowledgable
Very happy to find a dentist that I feel comfortable with – trustworthy and knowledgable! Explained in detail what needs to be done with pictures and the front desk took the time to talk about each appointment along with how much insurance will pay and out of pocket – really appreciated that!
˜ Monica
I will definitely be recommending Ridgeline!
I had been going to a dentist where there was always a "hard-sell" for other products and procedures. There was none of that here and it was so refreshing! The entire staff was courteous, friendly, and professional. It was a great experience and I will definitely be recommending Ridgeline to my friends and family!
˜ Candice
Positive Experience
Thanks for the positive experience!
˜ Cindy
Appreciative
I appreciated the time Dr. Borden spent with me to explain the care I needed. I also appreciated how she treated me as a person and not just another mouth to drill. She took into consideration my dental habits and the condition of my teeth as she recommended treatment plans. And, she gave me options. My visit was a good one and now I'm taking the rest of my family to see her (all 7 of us).
˜ Vaughan
Refreshing
Dr. Borden is one of the most caring and gentle dentists I have been to, and I have been to a lot. I have had teeth problems since I was a kid! So it was real refreshing to meet a doctor who listens!!!
˜ Debbie
This Office And Staff Cares About Their Patients
I appreciated the friendliness and the atmosphere in the office. It gives me considerable confidence that this office and staff cares about the patient. Dr. Borden was very thorough and took her time; no rushing, and then on to the next patient! Very gently too.
˜ Thomas
Gentle, Kind, Compassionate, Helpful
I brought my whole family (5) of us to see Dr. Borden. We have not had much luck with dentists, so the kids were especially anxious. We were all so pleased after our first visit that the kids are not even nervous about their next visit! The staff and Dr. Borden are gentle, kind, compassionate, and so very helpful . I have no reservations recommending Dr. Borden as your family dentist!
˜ Linette
Thankful
I'm very thankful we found you!
˜ Deb
Very Professional
Dr. Borden was very professional. I had an unexpected emergency and Dr. Borden took me right in and solved the problem effortlessly. She is very gently and her staff is awesome. She filled me with knowledge and I'm just so grateful to have her as part of our good health team.
˜ Debra
Friendly Service
Thanks for the kind and friendly service by your team!
˜ Michael
Wonderful
Wonderful, wonderful, wonderful. The doctor took her time and wasn't in a hurry. Very informative. She explained everythings she was doing. She was gentle in her approach and throughout the procedure. My daughter also saw her. The dental assistant was so sweet with her and kep her entertained while I was having my teeth cleaned.
˜ Amanda
The Best
I have had a lot of dental work and Dr. Borden is the best I've been to!! She is caring, compassionate, and very gentle. The office is clean, beautifully decorated, and very comfortable. The staff is exceptional! If you are looking for a phenomenal dentist then Dr. Anjuli Borden is the dentist for you! Thank you Dr. Borden for fixing my teeth!! I can smile without pain.
˜ Miyuki
Highly Recommend
I highly recommend Ridgeline Family Dentistry. Dr. Borden and her staff were welcoming, kind, and efficient. I've been looking for a dentist since re-locating to this area and Dr. Borden met all my expectations and more. She was gentle and thoroughly investigated the issues I was having.
I received a lot of good information and options on the dental work I need and how to best take care of my teeth and gums. In the past I have been lucky to have had excellent dentists and I'm happy to say that I have found my new excellent dentist in Dr. Borden.
˜ Jeanette
Everyone has a Smile
You are all very professional, informative and most of all everyone has a smile on their face. Really great experience. I think I have found a practice I can use for a long time. Thank you again!
˜ Tom

Ridgeline Family Dentistry Reviews | (719) 344-8616